The State of Ohio defines a pawnshop as a collateral lender on personal property. Pawnbrokers may purchase, sell or pawn items that you may bring into their stores. Pawning gives a customer the ability to come back and get their item back after a given time . Traditional pawnshops offer loans on gold jewelry, diamonds, firearms, watches, coins, electronics, computers, musical instruments, cameras and a whole host of other valuable items. A customer in need of money and owns an item of value, can use that item for a temporary loan without having to sell their valuable. A customer can bring their item to a pawnbroker, who will then decide if they can offer a loan on the item. If the pawnbroker offers to loan on the item the customer can except, reject or counter this offer. If the pawnbrokers offer is accepted by the owner of the property, a pawn contract is then drafted. The pledgor (owner) must produce a state issued picture identification to pawn, sell and to redeem the pledged asset. All of the pledger's information along with a description of the pledged or sold item is put into the contract. This information is reported to the police departments on a daily basis to allow the police departments to do a check against their records for stolen property.

In the State of Ohio, The Division of Financial Institutions, inspects, regulates, and licenses Ohio Pawnbrokers. The terms are set by the state. Loans are set for a minimum of three months with a maximum interest rate of 5%. There is a $4.00 a month storage fee on every pawn for each month the pawn is in place. Other fees, such as mailing fees, may apply. The pledger has the contracted time to either redeem the loan and pick up their item by repaying the principal amount borrowed plus the accrued monthly interest and storage fees, or may make a payment of the interest and storage fees and extend the life of the loan another 30 days. When the pledgor fails to make a payment according the contract, the property is forfeited and it becomes the property of the pawnbroker. The items are then sold to recover the expenses of the original contracted amount.




Powered by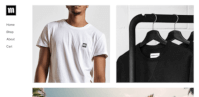 Create your own unique website with customizable templates.